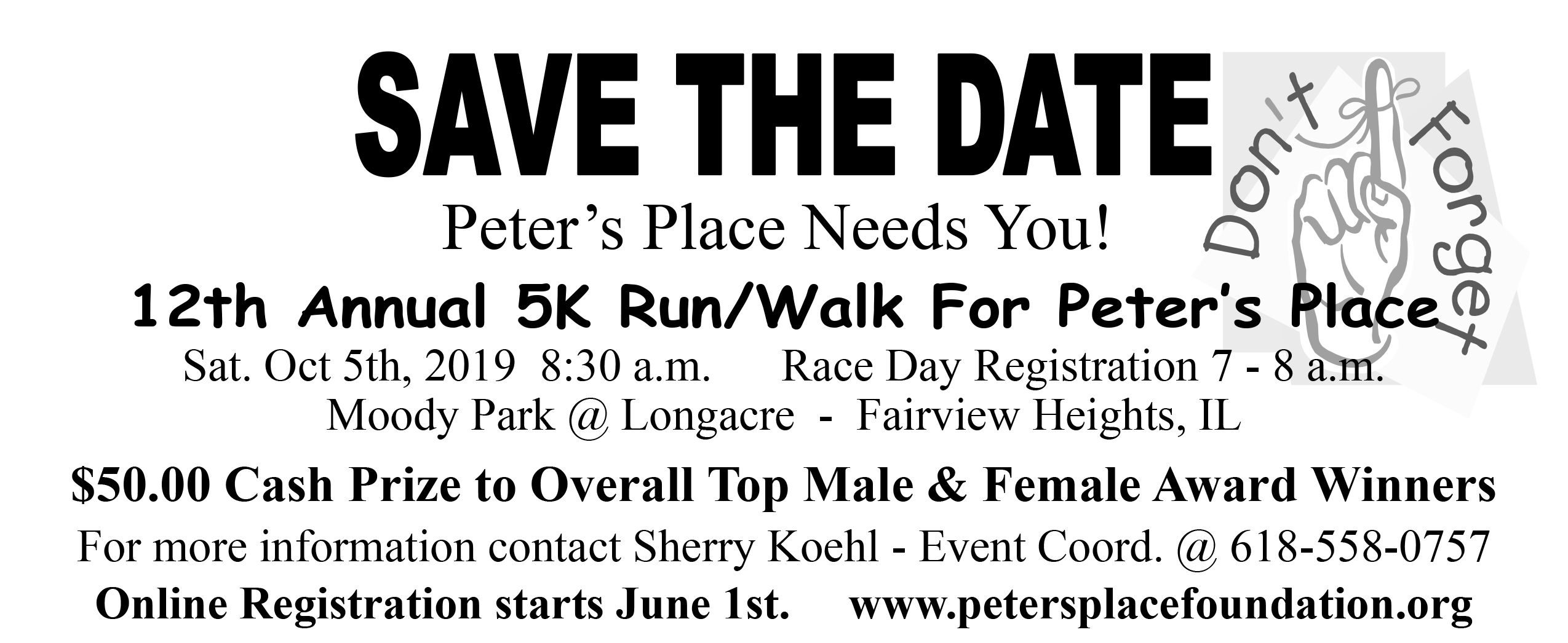 Ultra Marathon Fundraiser for Peter's Place
From 1999-2016, the number of Opiod-related over deaths rose from 483-1,947 (Illinois alone). From 2012-2016, the number of Heroin related deaths rose from 269-1,040. During that same time frame, the number of Synthetic Opioid related deaths rose from 84-907.
If these stats alarm you, please consider donating to Peters Place Foundation. Peter's Place is a Non-Denominational Christ-Centered ministry aimed at providing free long-term residential support for young men (ages 18-28) who struggle with substance use/abuse and mental illness.
Right now, in Southern Illinois, there are very few resources available to help those in need. Board members Eugene Dunkley and Jeff Morris, on 11/9/19, are going to run the 2019 Tunnel Hill 50/100 Mile Ultra Marathon in Vienna, Illinois. They would love your prayers, encoruagement and financial support as they seek to raise money and awareness for Peters Place Foundation. View More Information and Make a Donation to the Ultra Marathon
Make a Donation to Peter's Place
View Our Event Sponsors


Mission
Peter's Place is a Christ-centered, non- denominational Ministry aimed at providing free long-term residential support for young men ages 18 to 28 who struggle with substance abuse and/or mental illness.


Heidi Koehl was featured on Fox2 News on October 2, 2012
"A grieving sister is putting one foot in front of another to give others hope and a brighter future as they fight drug addiction. News 11's Patrick Clark shows how she is remembering her brother who lost his life to a drug addiction..."
Vision
Offering refuge, hope and transformation through the power and grace of Jesus Christ.
The Ministry Will Include:
Self Referral
Christ Centered Recovery
Peer-to-Peer Group
Family/Friends Education & Support
Volunteer Opportunities for Service
Transitional & Follow-up Care

Peter's Place will provide professional counseling & services, while maintaining Christ at its heart.

Men in captivity transformed into men of integrity by God's abundant love and healing.